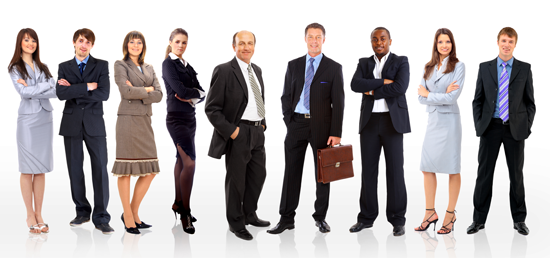 We believe you're only as good as your team.
Our employees are our greatest resource at Speeedy Courier. That's why we take great care in selecting the best candidates for each available position. If you think you have what it takes to join the ranks of our team of industry experts, we invite you to apply to a position matching your area of expertise. What's the right job for you at Speeedy Courier?
Positions
Independent Contractors – Speeedy is always on the lookout for professional, motivated individuals who are interested in controlling their income. As an independent contractor, you set your own hours and earn as much or as little as you want. As a company that operates 24 hours a day, 7 days a week, we have the work to fit your schedule. If you have the desire, we have the means and training for you to earn a great living while operating your own business.
Dispatchers – Trained, professional dispatchers with experience in the courier industry are a rare find, and Speeedy knows this. Our growth rate is constantly increasing, and we are aware of the value of a great dispatcher. If you have the experience in the courier industry and are interested in joining the Speeedy team, please contact us. We guarantee your talents and training will not go unappreciated.
Dispatch Assistants – Speeedy provides the perfect opportunity for an individual who is interested in learning the tricks of the dispatch trade. Our Dispatch Assistants work hand in hand with our expert dispatchers to enable us to meet any deadline, period. If you're looking for an opportunity to exercise your customer service skills while gaining knowledge and training in the dispatch field, please contact us today.
Customer Service Representatives – The individuals who speak to our clients and take delivery orders over the phone are also trained in the "behind the scenes" of the courier industry. This enables them to assist our clients with any inquiry they may have regarding a delivery. Because our Customer Service Representatives are the direct connection to our clients, we only hire the best. We prefer well spoken, friendly individuals who are personable while being professional. If this describes you, please contact us and become a member of the Speeedy family.
Sales Representatives – Speeedy's continued growth and success is due in large part to our exceptional team of Sales Representatives. Speeedy maintains growth and customer retention rates well above industry standards.  This allows you to build upon your client base and increase your income every single month. With one of the highest residual commission packages in the industry as well as a client retention rate of over 97 percent, Speeedy provides you with the tools to be extremely successful. If you are a professional, outgoing, results-driven team player and think you have what it takes to represent Speeedy, we would like to hear from you.
Management Positions – Although Speeedy typically promotes from within, we always keep an eye out for those exceptional few who will bring something innovative to the table. As a member of Speeedy's management team, you will have the capability to work out of one of our local offices, or you can travel throughout the US to open up new offices. In time, each of our managers moves on to a higher position within the company while gaining more knowledge and training as well as accepting more responsibility. If you are one of these exceptional few who are looking for an exciting career within a team environment, please contact Speeedy and tell us about yourself.