[one-third]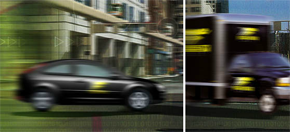 Speeedy Courier provides cost-effective shipping and messenger solutions, logistics, and business services that help companies succeed. The quality of service is what sets Speeedy apart from the competition. At Speeedy we are passionate about creating value for our customers and businesses seeking to improve their shipping.
"In fact, 25 years ago, I set out to start a company that prides itself on putting the customer first, while equally supporting our employees the best that we can. So far, we have helped thousands of clients, big and small, deliver millions of packages around the world, while empowering our employees!"
[/one-third] [one-third]
At Speeedy, we're large enough to serve you, small enough to know you!
Whether your company is large or small, we can handle all your courier needs. We pride ourselves on being able to offer you the personal attention, that far to often, is neglected by other companies. Since the beginning, we made it a point to continue to grow to better serve you, without sacrificing the customer service that you deserve.
Our continued growth proves that we are doing it right!
Speeedy courier has consistently grown 25% year after year. We attribute our success to our two guiding principles: provide the best combination of price and service in our industry, and hire and nurture the best employees available. Please know that you are backed by a 100% guarantee on our service.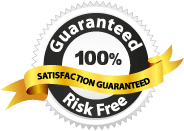 [/one-third] [one-third last] [quote]Let me start off by saying, Thanks, job well done! All our customers have been pleased with the performance, appearance, and mannerisms of the drivers. In fact, the other day one of our customers called to compliment you. I never have to worry if it's getting done, thanks for the great service!
– Tyson's National Bank (now BB&T)[/quote]
We currently have operations in four major cities and more on the way.
We are offering courier services to the following cities: Washington, D.C. metro area, Atlanta, Georgia, Orlando, Florida, & Tampa, Florida with more on the way.
From everyone at Speeedy, we wish to continue to serve you, and win your business!
Shawn M.
Founder & CEO
www.speeedy.com
[/one-third]