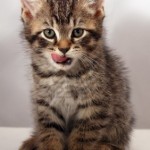 Speeedy Courier delivers a variety of things – legal documents, architectural drawings, blood/specimens, medical equipment, etc. But one thing that brings puts the biggest smiles on people's faces (and even makes them drool) once delivered is cupcakes, platters and other food/perishables.
Speeedy loves putting a 🙂 on people's faces which is one of the reasons why our food/perishables client base has grown so much and why we created our "Tastebud" division. Our "Tastebud" division is dedicated to delivering your yummy creations to your customers in one piece, in tact and in a timely manner – all at a cost effective rate.
Here's an outline of Speeedy's "Tastebud" division…
Customized time frames and rates that meet your specific needs & budget
Residential and business deliveries including government agencies/buildings
Air-conditioned cars, vans and trucks available to handle any size and type of perishable food delivery even on the hottest, most humid August day
Everyone at Speeedy, especially our drivers understand that we are an extension of your business and represent your brand when making deliveries to your customers
Pre-scheduled pick-ups and deliveries as well as on-demand service
Deliveries on weekends and holidays (Speeedy is a 24/7/365 operation)
Deliveries in less than an hour are available (dependent on traffic and area)
Place orders using our free on-line system, email, fax or phone
Our free on-line order entry system also allows you to track your orders, retrieve Proof Of Delivery and see final charges for deliveries
Email confirmation of deliveries with Proof Of Delivery
Wondering how partnering with Speeedy helps your business? Here are the top 3 benefits…
Expand your business and the areas/customers you serve
Be more competitive with faster delivery times and response times
Greater flexibility for you and your customers
So next time your customer asks you to deliver their order to/for them, call Speeedy's "Tastebud" division to deliver your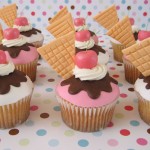 yummy creation (and a smile).
For more info about Speeedy's "Tastebud" division and rates, click here to contact us.